U.S. Merchant Marine Academy Vice Admiral Keeps Promise to MRFF; Giant Jesus Painting Covered Within Two Days of MRFF Demand! [With new VIDEO from Mikey Weinstein]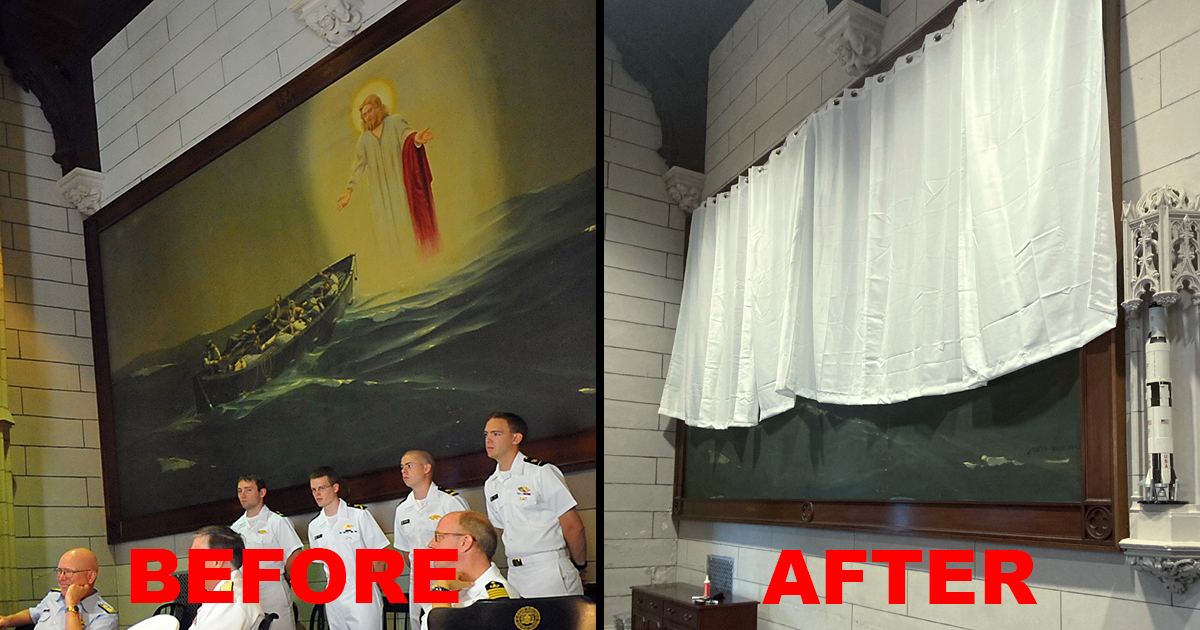 On Tuesday, January 10, MRFF, acting on a complaint from a group of seventeen alumni, staff, faculty, and midshipmen at the United States Merchant Marine Academy in Kings Point, New York, sent a demand to the Academy's superintendent that a gigantic painting of Jesus hovering over a lifeboat be removed from its completely improper and Constitution-violating location in the Academy's administrative building.
USMMA's superintendent, Vice Admiral Joanna M. Nunan, promptly responded that evening, thanking MRFF for contacting her about this matter and telling MRFF that she planned to have the painting covered with a curtain.
True to her word, Vice Admiral Nunan had the painting covered by yesterday, January 12, calling it "IMMEDIATE REMEDIATION" and sending MRFF a photo as proof!
Recent Posts
May 28, 2023

|

No comments