WHITE SUPREMACIST SITE ATTACKS MRFF
Jewish supremacist
Mikey Weinstein
attacks Christian faith
in US Military
From White Pride World Wide Forums

Friday July 18, 2008
The Jewish supremacists relentlessly attack, ridicule and marginalize Christians, Christianity and Christian practice in the US through their control of the entertainment industry, press, through the ADL, ACLU etc. The Jewish supremacist controlled entertainment industry demonizes Christians, religious values, promotes hedonism and casual sex etc. Even the successful effort to mainstream pornography is part of this effort -- several Jewish pornographers such as Al Goldstein of Screw Magazine have specifically stated, one of the motivations for Jews to publish pornography is a hatred of Christianity. Mikey Weinstein is continuing this effort with a new organization Military Religious Freedom Foundation.
---
---
Religious intolerance
at Wright Patt?
Mikey Weinstein's 'militant' foundation
and his family think so.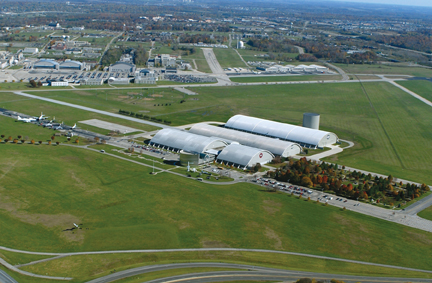 National Museum of the U.S. Air Force,
Wright-Patterson AFB, Fairborn

Wednesday July 16, 2008

By Marshall Weiss
The Dayton Jewish Observer
Each year, more than one and a half million visitors stream through the National Museum of the U.S. Air Force at Wright-Patterson Air Force Base in Fairborn.
Walking between the cavernous early flight and World War II hangars, tourists, veterans and school groups must pass through a replica of the main gate of Auschwitz and into Prejudice and Memory: A Mobile Holocaust Exhibit.
The exhibit, curated by local survivor Renate Frydman on behalf of the Dayton Holocaust Resource Center, has been on permanent display at the Air Force museum since 1999.
It is the museum's way of illustrating why the United States goes to war: to defeat the tyranny that destroys human freedom.
Military Religious Freedom Foundation Pres. Mikey Weinstein (Center) with his son and daughter-in-law Casey and Amanda Weinstein
But according to Mikey Weinstein, founder and president of the Military Religious Freedom Foundation — and his son and daughter-in-law Casey and Amanda Weinstein of Fairborn — Wright-Patterson Air Force base is a "hotbed" of "unconstitutional religious intolerance."
On March 5, Weinstein's foundation filed a comprehensive lawsuit against the Department of Defense. The lawsuit, filed with co-plaintiff U.S. Army Specialist Jeremy Hall, an atheist, alleges that while stationed in Iraq, Hall was the victim of retaliation and reprisal because of his views.
The foundation, which Weinstein himself describes as "militant" and "in your face," aims to ensure that military personnel don't use their official positions to endorse particular religious views on subordinates while on duty. This practice, Weinstein says, particularly by fundamentalist evangelical Christians in the U.S. military, is pervasive.
"It has nothing to do with their religious faith, it has to do with their trying to impose their religious faith using the draconian structure of the military command influence," Weinstein says while visiting his son and daughter-in-law at their Fairborn home.
"We now have over 8,300 (foundation) clients that are active duty members: the Marine Corps, Navy, Army, Air Force, Coast Guard, Reserve Guard," he says. "Ninety-six percent of them are Christians. Of the 96 percent, three-fourths are Protestant, one-fourth Catholic. (The other) four percent are Jewish, Wiccan, Islamic, Buddhist, Hindu, atheist, agnostic."
According to Weinstein, the 96 percent who are Christians seek help from the foundation because the message they receive from their military command is, "they're not Christian enough."
Of Weinstein's 8,300 clients, he says more than 100 are from Wright-Patt.
He established the foundation in 2004 as a result of the proselytizing and antisemitism his sons, Casey and Curtis, experienced as cadets at the Air Force Academy at Colorado Springs. Weinstein is also a graduate of the academy.
The foundation's October 2004 suit against the Air Force Academy was ultimately thrown out because of a technicality.
On Feb. 9, 2006, the Air Force issued new guidelines on religious tolerance and practices for the Air Force and the academy.
"They're just pretty words that mean nothing," Weinstein said of the guidelines at the time.
He's been all over the media lately. The last several weeks have included interviews with The New York Times and CNN's Anderson Cooper 360. His family's story with the academy comprises about a third of the new documentary film, Constantine's Sword, based on James Carroll's book about the history of church-sanctioned antisemitism.
Weinstein and his wife live in Albuquerque under 24-hour security. They've received five death threats. Their tires have been slashed, and feces have been thrown at their house, which was vandalized last month with swastikas and crosses.
At public speaking engagements, Mikey Weinstein says he often reads a letter he received in July 2006 from a former contractor at Wright-Patt. Back at home in Albuquerque, he reads from the letter on the phone:
"I worked at Wright-Patterson Air Force Base for just over a year as a civilian contractor...Staff meetings were prefaced and closed by fundamentalist Christian prayer sessions, and the senior NCOs who led the prayer sessions made it clear to the military trainees that they were judged on whether or not they enthusiastically participated. The trainee air persons were given the choice of attending fundamentalist Christian religious prayer ceremonies on Sunday or being assigned to particularly onerous substitute duties. It was made very clear to them that decent evaluations and a successful training period leading to a tolerable term of enlistment or a career in the Air Force included completely embracing fundamentalist Christianity...I was appalled to find groups of senior officers praying as a decision-making aid...Once I got to know people and heard more conversations, I realized that for many officers, the war in Iraq is not at all politically motivated, but religiously motivated. It is a fundamentalist Christian jihad that will bring on the apocalypse and rapture, which is what they want...Hearing this from people who hold destructive atomic and nuclear weapon systems is terrifying to me...immediately after I renewed my contract, I was repeatedly and aggressively proselytized and told to 'get with the Jesus program and help spread the word of Jesus.'"
Casey Weinstein describes the atmosphere when he was stationed on active duty at Wright-Patt in 2005.
"I had an issue early on with mandatory prayer at a mandatory Thanksgiving luncheon given when I first got to my unit," Casey Weinstein says.
He says that a prayer at the luncheon was offered in Jesus' name, a violation of Air Force guidelines.
"I was told I could go and address the issue with one of the unit members...I addressed the issue in a very calm manner. I said, 'I just want to let you know there are new guidelines about this.'"
Another issue that came up, Casey Weinstein says, was religious content sent out through official base e-mail.
"It was called The War on Christmas (an excerpt from the book by former Fox News anchor John Gibson) and it was sent out to a bunch of people using official e-mail that just trashes on people who have problems with Christmas being in the workplace."
Casey Weinstein went to his direct supervisor to discuss this e-mail.
"Now apparently, he heard that I had complained about the Christian prayer in Jesus' name on Thanksgiving, which was supposed to be a secular prayer," he says. "So he flipped out. He started yelling at me, with the door open, in front of subordinates, basically just ruining my credibility in the squadron. I got back up and got in his face and showed him the regulations and showed him the regulation about not being allowed to use e-mail for those purposes, here's the appropriate prayers, and he backed down really quickly."
"In the military, they want complete and team players," Mikey Weinstein says. "Anyone who says, 'That's great, but you're in violation of the bedrock principle of our country, which is our Constitution — It's asking too much of a young trooper to stand up. And it's very hard to say, 'No sir, no ma'am, you can't do this.'"
Casey Weinstein's wife, Amanda, also graduated from the Air Force Academy and was on active duty at Wright Patt. She is a Unitarian. Together, they attend Temple Israel, a Unitarian church, and a Buddhist fellowship.
"I gained this new perspective of what it's like to be a minority in the military," she says. "Because for me, I never had to ask to get Christmas off. I never had to ask to get Easter off. And all of a sudden, I have to ask to get Yom Kippur off and go to services. And I'd ask and they'd just say no — here in Dayton. And then I was repeatedly told no, I can't go to Yom Kippur services by our exec, a captain, and finally Dad had to get involved and say, 'No, she can go to services.'"
Casey Weinstein and his wife are now inactive reservists awaiting active reserve jobs.
"It's unbelievable," Mikey Weinstein says. "In the headquarters building at Materiel Command (at Wright-Patt), you go to the ladies' room or the men's room and they are handing out — this is where the four-star general sits — handing out pamphlets for a class that they're trying to urge people to go to see. The title of the class was Jesus vs. Mohammed: An Examination of the Life of Both Prophets and Why Jesus Christ is Superior to All, at a nearby off-base mega-evangelical church here in the community. You couldn't do a better recruiting film for al-Qaeda or the Taliban."
In an e-mail to The Observer, Laura McGowan of the 88th Air Base Wing Public Affairs office, responds, "The Air Force and Wright-Patterson Air Force Base are absolutely committed to the Constitution's protections for free exercise of religion and its prohibition against government establishment of religion. It is wrong for an Air Force member or civilian employee to officially endorse or denounce any particular religion, and to improperly influence subordinates regarding religion. Such actions violate Air Force policy and could run afoul of the Establishment Clause of the United States Constitution."
However, she also writes that "consistent with the Free Exercise Clause of the Constitution, Air Force members and employees may freely exercise their own religions, to include participating in worship, prayer, study and voluntary discussions of religion so long as it is reasonably clear they are acting in their personal, not official, capacity."
When asked whether anyone at Wright-Patt has used his or her official position to endorse a religious view on a subordinate while either or both were on duty, she responds that in the past two years, one person complained that a supervisor improperly referred to an office holiday activity as a Christmas event.
"The allegation," she writes, "was promptly investigated and corrective action was taken." However, she adds that "during this time frame, no one filed a complaint alleging a supervisor or commander had improperly endorsed or denounced a particular religion or attempted to influence a subordinate concerning religion."
Mikey Weinstein says the military has tried to prevent people from contacting his foundation.
Casey Weinstein adds that most are too scared to contact the foundation. He says that most proselytizing comes from officers. "The officers are the ones with the power. Even if an enlisted person has these beliefs, they don't always have the power to force it on others. Officers do."
McGowan points out that the Air Force cannot act until "Airmen or civilian employees come forward with specific factual allegations."
These complaints, she writes, can be lodged at the Equal Opportunity Office, the Inspector General's Office, the wing chapel or directly with a commander. "Officials at Wright-Patterson Air Force Base promptly investigate and take appropriate action in response to each complaint."
"How can you use your chain of command when it's completely and totally corroded?" Mikey Weinstein says.
Mikey Weinstein theorizes that the religious intolerance he sees now began to take shape in the U.S. military in 1972, with the end of the draft. During the draft, he says, soldiers were drawn "fairly uniformly from what we now refer to as blue and red states. With the end of the draft, we saw this gigantic demographic shift of superpatriotism mostly moving into red states."
He says he's pretty much given up on support from Jewish organizations for the foundation's cause.
"I can't tell you how many ADL people have come to me and said how disappointed they were that ADL wasn't on the vanguard of this," he says.
"If less than four percent of our clients are Jewish, why does this matter? Because Jews have a special responsibility, whether we like it or not, whether an assiduously secular Jew, an atheistic Jew or a Lubavicher living in Williamsburg in Brooklyn. Jews tend to be the miner's canary for the morale of the community in which we live."
When Gen. Norton Schwartz, a Jew, was recommended as the new chief of staff of the Air Force in June, a reporter asked Mikey Weinstein if it was a victory for him. "Because there's a Jew in there, that's supposed to make everything fine?" he says. "It's not fine. It doesn't make a difference that he's there. The reason to me is that he's a yes man. He's not going to stand up to do what needs to be done. But we'll see."
On June 30, the ADL called on the House and Senate Armed Services Committees to hold "clearly needed" hearings on religious activity in the military.
The ADL statement said, "Charges of religious harassment and unwelcome proselytizing are disturbing in the context of the command structure within the military and the nation's service academies."
Mikey Weinstein says the ADL is three years late. "We don't need guidelines. We have the U.S. Constitution. What we need are 400 court marshals."
On July 8, the U.S. Justice Department filed a motion to dismiss the foundation and Hall's lawsuit on the grounds that Hall didn't take his complaints to the chain of command and that Hall and the foundation lack standing to sue the Department of Defense.
Mikey Weinstein believes this case will ultimately go to the Supreme Court. "Right now, we lose 5-4 on our best day at the Supreme Court," he says. "Besides our fight, the two greatest threats that are facing this country is the fact that John Paul Stevens is 88 and Ruth Bader Ginsburg is 75 and ailing. And oh my God. This country was not designed to have representative democracy supplanted by theocracy."

---

CNN Segment Dramatically Shifts Opinion on MRFF Lawsuit
Among Both Non-Christians
and Christians

Tuesday July 15, 2008
By Chris Rodda
As reported last week by the Wall Street Journal and many other news outlets: "CNN Segment Convinces Majority of Non-Christians that Army Discriminates: Nearly Half of Christians Agree."
In a study conducted by MediaCurves, over 200 Christians and over 100 non-Christians were asked a series of questions both before and after viewing the CNN segment, which can be viewed here in its entirety.
These were some of the questions and results from the MediaCurves study:
"Do you believe that the US Army discriminates
against non-Christians?"
Before viewing the segment, only 13% of the Christians answered yes. After viewing it, 46% answered yes. Among the non-Christians, those answering yes rose from 37% to 75%.

"Do you believe that there is pressure to embrace Evangelical Christianity in the US Military?"
Before viewing the segment, only 24% of the Christians answered yes. After viewing it, 49% answered yes. Among the non-Christians, those answering yes rose from 44% to 79%.
"Do you agree with Army Specialist Jeremy Hall's decision to bring a lawsuit against the US Department of Defense?"
In answer to this question, asked after the study group viewed the segment, 53% of the Christians and 84% of the non-Christians said yes.
The segment, featuring plaintiff Jeremy Hall, aired on Anderson Cooper 360 on July 8, just hours before the deadline for the government to respond to the lawsuit filed by the Military Religious Freedom Foundation (MRFF) against the Department of Defense. As expected, the Justice Department responded electronically on the evening of the final day with a motion to dismiss, citing reasons which included "plaintiffs lack standing, have failed to exhaust intramilitary remedies, and assert claims that are nonjusticiable."
According to the DoJ, MRFF's complaint against Secretary of Defense Robert Gates for failing to prevent "a pattern and practice of constitutionally impermissible advancements of religious beliefs within the Department of Defense (D.O.D.) and the United States military" is unfounded because "Secretary Gates already exercises his authority to prevent violations through the Army's Equality Opportunity Program -- which Specialist Hall failed to invoke."
But, it is precisely the "pattern and practice" that MRFF is alleging exists throughout the military that would make it unlikely, if not impossible, for a soldier like SPC Hall to successfully pursue a remedy through military channels. MRFF has been contacted by enough service members who have attempted to resolve their complaints through military channels, including the Equality Opportunity (EO) program, to know this. And, since the CNN segment aired last week, dozens of other service members have contacted MRFF with their stories of what happened when they tried to resolve religious issues through their chain of command or the EO program. At best, their complaints were simply ignored; at worst, the service members who complained faced retaliation from both peers and superiors. Many others have been afraid to report these violations at all. This is the very reason that MRFF is turning to the federal courts.
The DoJ's 350-page motion to dismiss also includes page after page of military regulations and directives that say the military can't promote religion or discriminate based on religion. Great. Regulations exist. We all know that. Now all we need is for these regulations to be followed and enforced and they might actually prevent many of the countless, ongoing abuses uncovered by MRFF.
MRFF founder and president Mikey Weinstein, an Air Force Academy graduate, former JAG, and a White House counsel in the Reagan administration, had this to say about the DoJ's motion to dismiss:
"The United States armed forces are quite simply awash in completely unconstitutional fundamentalist Christian tyranny and persecution. Having the Department of Justice, on behalf of the Department of Defense, tell us in 350 pages of legal documents that this malicious, universal disgrace and national security threat does NOT exist merely because current DoD regulations forbid it from so existing is as ludicrous as saying that cancer does not exist because the American Cancer Society has prohibited it's existence. The Military Religious Freedom Foundation is in this fight for Constitutional religious freedom for the long haul, and we WILL win it if we have to go all the way to the United States Supreme Court. Gandhi said, 'First they ignore you. Then they ridicule you. Then they fight you. Then you win.' In the past several years, MRFF has been through the 'ignore' and 'ridicule' stages. We're clearly in the 'fight' stage now and MRFF is constantly gratified by the growing thousands of noble and honorable service men and women of the USMC, USN, USAF and USA, Reserve, Guard, and vets who have swelled our Foundation's ranks and stand with us as we carry this battle for religious freedom into the Federal Courts."
According to the motion to dismiss, "The Complaint in this case likewise fails to connect its nebulous 'pattern and practice' allegations to Specialist Hall in any manner. Plaintiffs allege no facts to demonstrate that Specialist Hall has ever personally been subjected to any of these practices..." No problem there. I can think of several examples off the top of my head in which Specialist Hall was personally subjected to some of the most outrageous practices that MRFF will be demonstrating in 'its nebulous "pattern and practice' allegations." One of the most grievous of these practices, which Hall was subjected to during his basic training at Fort Leonard Wood, is the "Free Day Away" program.
The "event description" in a basic training schedule from Fort Leonard Wood describes "Free Day Away," which all trainees attend during their fifth week of training, as follows: "Soldiers spend the day away from Fort Leonard Wood and training in the town of Lebanon. Free Day Away is designed as a stress relief that helps Soldiers return to training re-motivated and rejuvenated." What they leave out is that this day is actually spent at the Tabernacle Baptist Church, and includes a mandatory fire and brimstone fundamentalist religious service. The soldiers don't even know that this part of their "training" is run by a church until they're being loaded onto the church's buses that come to pick them up. This program does anything but re-motivate and rejuvenate many of the soldiers. In fact, we have reports from parents of soldiers who were doing just fine in basic training until this free day, but were suddenly depressed and questioning if they'd made the right decision in joining the Army immediately after it. Apparently, being told you're going to burn eternally in the fires of hell isn't exactly the great re-motivator and rejuvenator that the powers that be at Fort Leonard Wood think it is.
Regarding the "pattern and practice" of constitutional violations,
the DoJ refers to the handful of generalized examples listed in MRFF's
complaint, saying:
"they presumably will argue that these 'pattern and practice' allegations suffice to create standing where, as shown above, it does not otherwise exist. However, Plaintiffs' burden to establish that they are in imminent danger of sustaining a concrete and particularized injury requires far more specificity."
Over the last two and a half years, MRFF has compiled very specific evidence of literally hundreds of individual violations, and we have names, dates, locations, documents, photographs, videos, etc., to support every allegation. They want specificity? We'll give them specificity out the wazoo!
---
DOJ Disputes Atheist's Claim of
Religious Intolerance in Military
By Jason Leopold
Tuesday July 15, 2008
When Army Specialist Jeremy Hall declined to participate in a Christian prayer ceremony to commemorate Thanksgiving in November 2006 he was alienated by his staff sergeant and subjected to vicious personal attacks for stating that he did not believe in God, the solider has alleged.
Determined to find soldiers who were also atheists, Hall organized a meeting for freethinkers at Combat Operations Base Speicher, Iraq. He said he received permission from the Army chaplain stationed at Speicher to post flyers to publicize the gathering.
But just minutes after the soldiers convened their first meeting last July, Army Maj. Freddy Welborn burst into a room where the soldiers gathered, broke up the atheist meeting and allegedly threatened to block Hall's reenlistment in the Army and have charged brought against him for violating the Uniform Code of Military Justice.
Fearing that higher ranking Army officials would not come to his defense, Hall contacted the Military Religious Freedom Foundation (MRFF), a watchdog group whose core mission is to force the military to adhere to the constitutional provision mandating the separation of church and state.
So Hall and MRFF filed a lawsuit last September against the Pentagon, Welborn, and Secretary of Defense Robert Gates, for allegedly violating the soldier's First Amendment rights and for permitting a pattern of fundamentalist Christianity to permeate throughout the military. The complaint was amended in March to include new allegations alleging that Hall's promotion in the Army was withdrawn because of he sued the military.
Last week, the Justice Department filed a response to the lawsuit—a massive document exceeding 300 pages that essentially says the lawsuit should be dismissed because Hall "failed to exhaust intramilitary remedies, and assert claims that are nonjusticiable."
"Rather than filing a complaint with his chain of command - or his unit's Equal Opportunity Advisor, or a Chaplain, or an Inspector General, or anyone else authorized by Army regulations to field such a complaint ¬ Specialist Hall contacted the Military Religious Freedom Foundation, which filed a lawsuit in this Court last September," the government's motion to dismiss states. "Thus, the Army was deprived of the opportunity to promptly investigate the alleged misconduct and take appropriate disciplinary action; Specialist Hall missed out on the most efficient way to resolve his complaint; and this alleged incident - which took place in a war zone nearly a year ago - remains the focal point of the present dispute."
Mikey Weinstein, who worked as a White House attorney under Ronald Reagan, was general counsel to H. Ross Perot, and was formerly Air Force Judge Advocate General (JAG), is the president and founder of MRFF. He said the Army made it incredibly difficult—and other soldiers who may have had similar experiences—to file grievances against the military because senior officials have encouraged lower ranking soldiers to embrace God, have permitted proselytizing and have been vocal about God's role in shaping their own lives.
"This cancer of fundamentalist Christian tyranny is so pervasive that it is quite literally omnipresent in the U.S. military," Weinstein said in response to the Justice Department's motion to dismiss the case. "Trying to go "up the chain" or to the [inspector general] or the MEO is useless and generally results in harsh subtle and not-so-subtle retaliation and reprisal. It's the very reason we fashioned our federal lawsuit to show a pervasive and pernicious pattern and practice of universal unconstitutional rape of the religious liberties of our honorable and noble U.S. servicemen and women. Quis custodiet ipsos? Who will guard the guards? MRFF will because no one else can."
In it's motion to dismiss, the Justice Department says Weinstein's claims of a "pattern and practice of impermissible support for religion within the Department of Defense" is a "red herring."
"Plaintiffs identify no person, least of all Specialist Hall, who is affected by the alleged practices, and these allegations are precisely the kind of generalized grievances that are routinely rejected by the federal courts," the Justice Department's response states. "Shorn of this window dressing, Specialist Hall's central allegations are not systemic problems, but isolated incidents that implicate the Army's authority to regulate the discipline and composition of its forces."
Weinstein disputes the government's claims that the matter is an isolated incident. He said his organization has received more than 8,000 complaints from active duty military personnel who claim they are being force-fed fundamentalist Christianity and are routinely subjected to proselytizing. Weinstein said he intends to file additional lawsuits in the months ahead to support these claims.
Additionally, Weinstein points to a report released last August by the Pentagon's Inspector General that was highly critical of senior Army and Air Force personnel for participating in a video to promote a fundamentalist Christian organization while in uniform and on active duty.
The 47-page report recommended that Air Force Maj. Gen. Jack Catton, Army Brig. Gen Bob Caslen, Brig. Gen. Vincent Brooks, Maj. Gen. Peter Sutton, and a colonel and lieutenant colonel whose names were redacted, "improperly endorsed and participated with a non-Federal entity while in uniform" and the men should be disciplined for misconduct. Caslen was formerly the deputy director for political-military affairs for the war on terrorism, directorate for strategic plans and policy, joint staff. He now oversees the 4,200 cadets at the US Military Academy at West Point Caslen told DOD investigators he agreed to appear in the video upon learning other senior Pentagon officials had been interviewed for the promotional video.
The inspector general's report recommended the "Secretary of the Air Force and the Chief of Staff of the Army take appropriate corrective action with respect to the military officers concerned."
The Army generals who appeared in the video appeared to be speaking on behalf of the military, but they did not obtain prior permission to appear in the video. They defended their actions, according to the inspector general's report, saying the "Christian Embassy had become a 'quasi-Federal entity,' since the DOD had endorsed the organization to General Officers for over 25 years."
It's that type of thinking, Weinstein said, that led Hall to believe that he would face retaliation if he filed complaints with superior officers.
In fact, once news of Hall's lawsuit surfaced, the soldier, who served two tours of duty in Iraq, returned to Fort Riley Army base in Kansas from Combat Operations Base Speicher because other soldiers allegedly threatened to physically harm him. The military determined that it could not protect Hall and in November 2007 sent him home.
When Hall returned to Fort Riley, his situation did not improve, Weinstein said.
It was during this time, the lawsuit alleges, that Hall was being considered for a promotion, which was withdrawn when Fort Riley Army officials discovered Hall had sued the Defense Department and was unwilling to set aside his atheist beliefs.
"The day following this media attention, the Commanding General of Fort Riley sent out a post-wide memo. This post-wide memo stated that plaintiff Hall was engaged in a lawsuit. Following the issuance of the memo on December 19, 2007, plaintiff Hall was notified that he would not be considered for promotion.
"When plaintiff Hall learned that he would be denied an appearance before the promotions board, he sought counseling from Sergeant Van Hise, who informed plaintiff Hall that since he was 'under investigation,' he was not eligible for an appearance before the promotions board. Sergeant Van Hise stated that plaintiff Hall was unable to put aside his personal convictions and pray with his troops.
"Sergeant Van Hise believed this to be a constraint on Army morale and would limit plaintiff Hall's ability to bond with his troops. Plaintiff Hall responded that religion is not a requirement of leadership. At this, Sergeant Van Hise questioned how plaintiff Hall could ask for religious freedom when in fact, as an atheist, he has no religion. Plaintiff Hall replied that the United States Army Chaplain's manual protects atheism," the lawsuit states.
Still, the Justice Department, says the case should be dismissed, because Hall and his Speicher supervisor Maj. Welborn haven't encountered one another since last summer and as a result Hall and MRFF "cannot establish that any injury allegedly caused Welborn is likely to recur in the future."
Welborn has vehemently denied the charges Hall lodged against him.
Welborn has not returned calls for comment.
On his MySpace page he wrote that he is a devout Christian who received a bachelor's degree in "personal evangelism" and a minor in "Biblical world view" from Temple Tennessee University. He said that he is pursuing a second bachelor's degree in Christian studies from Calvary Bible College And Theological Seminary in Kansas City, Missouri. He lists his occupation as "Bible Study--Operation Iraqi Freedom" and wrote that his interest is evangelism and preaching the Gospel of Jesus Christ.
"Currently serving w/3rd Inf Div [3rd Infantry Division] Civil Military Operations (Governance) in Baghdad Iraq," Welborn, who appears in his Army uniform wrote on his MySpace page. He described himself as a "Warrior for the Lord Jesus Christ." He wrote that he and his wife Carla "place all our Faith & Trust in our Savior the Lord Jesus - who provides eternal life to anyone that believes that he is the Son of God, that he was born of a virgin, lived as God in the flesh (as man) was crucified, died, and was buried then rose from the grave the third day, then acended [sic] to the right hand of the Father - True repentance (turning away from Sin to God) Being born again, Forgivness [sic] & Justification occure [sic] to the True Believer in Christ when Baptized w/God's Holy Spirit.
---

MRFF's Inbox
July 13, 2008
Sir, Madam,

I read with interest this issue concerning religious freedom. I watched a video from CNN where Michael Weinstein remarked the pentagon fails to realize there is only one religious faith, that being patriotism. He further went on to suggest the military pushes religious faith above all.
I cannot comment on the rest of the military services, but having served 24 years in the Air Force (recently retired), I would challenge Mr. Weinsteins remarks. Learning that he himself was in the Air Force and that his son recently graduated from the AF academy, I am surprised by his comments.
Sometime ago the AF academy performed a ceremony of the 13 folds of the flag where some islamic individual protested this because there were only christian references made verses islamic. This caused this ceremony to be dismissed AF wide. I very much watched to have the 13 folds performed at my retirement ceremony but was rejected from the highest levels within the AF.
In short the message (based on my experiences) is clear, almost as if religion has no part in the military. If Mr. Weinstein is suggesting overall that military people have little rights to practice religion, I would agree since I have seen more care to eliminate religious context from any part of the Air Force then to embrace it. But if Mr. Wienstein is suggesting that there is little to no freedom not to practice religion, I strongly disagree. In truth, I saw many times in ceremonies where leaders who begin a prayer letting other people know up front if such a thing causes others to feel "uncomfortable" or "offended"...they are free to leave. Here again almost as if religion has no part in the military.
It would not surprise me if some small units/organizations within the miltary push religion in some fashion. But I would also say leaders at the very top, at least in the AF do not and if they do find out the practice exists....do their level best to crush it at the source.
Regards,
S.D., MSgt, USAF Retired.
---
A response from Amanda Weinstein,
Mikey's Daughter-in-law
July 15, 2008
Mr. D.,

Thank you for taking the time out of your day to reach out to the Military Religious Freedom Foundation (MRFF). The MRFF founder (and my father) Mikey Weinstein has asked me to personally respond to your letter. Let me also start by thanking you for your service to this great country. My father, grandfather, brother, husband Casey, and I have all also proudly served in the United States Air Force along with many other members of our family. My grandfather, father, brother, husband, and I are all academy graduates as well ('53 USNA and '77, '04, and '07 USAFA). We are all deeply devoted to our United States military and our ultimate goal is to protect each and every service member by ensuring their right to practice whatever religion they so choose without being forced to practice the religion of another is guaranteed to them as per the United States Constitution. Every time we raised our right hands and said the oath swearing to defend the Constitution at commissioning and promotion ceremonies we took it very seriously and still do.
I am truly happy to hear that you did not experience the injustice of being forced by a commander to practice a religion that was not your own. Unfortunately, there are more than 8,500 military service members from the Army, Navy, Marines, and yes, even the Air Force who were not so lucky and did experience an unconstitutional government endorsed spiritual rape. I am one of those members. I am just one of more than 8,500. Please sir, do not make the naïve assumption that just because it did not happen to you that it did not happen to me or any of the other more than 8,500 service members it did happen to. This assertion makes no more sense than you claiming that because you have not been raped or sexually molested or harassed, that no woman has therefore ever been raped or molested or harassed either. I don't think you would make that claim to me, a woman who has lived through the sexual assault scandal at USAFA. So I am unsure as to why you would make the claim that no Air Force members have experienced any type of religious rape to us, to me, a woman now living through the United States military religious assault scandal.

Approximately 96% of all of the military members who come to us as a last resort when the chain of command and the military leaders have utterly failed them are Christian, as am I. The myriad of incidents that have happened to me are fairly minor compared to what some of our other military members have had to endure. I have been singled out, ostracized, and ranked poorly when I refused to regularly visit a Catholic seminary with my unit during the duty day in uniform. I have had commanders preside over mandatory military ceremonies where they literally stood behind a pulpit, pulled out a bible and began preaching. I have listened to commanders tell me that my husband's "selfish ways" are the reason he can't accept Jesus and will never become a good Air Force officer. I have had Brigadier General Johnny Weida (since promoted to Major General) personally order me in his office during the duty day in uniform to bring as many "non-Christian" members of my unit as possible to a passion play at a local evangelical mega church pastored by the now infamous Ted Haggard (Google him). Of course, all of this is nothing compared to the Air Force itself claiming in the New York Times that they reserve the right to evangelize anyone they deem as "unchruched". Since when is the mission of the Air Force to evangelize? All of this is nothing compared to a close family friend and USAFA chaplain forced to resign when she refused to lie as the head chaplain had ordered to cover up the dire state of religious affairs at USAFA. Since when is the mission of the Air Force to lie? All of this is nothing compared to my brother being called a "fucking Jew" while his entire unit laughed or repeated the words or called him a "Christ killer" and his so-called military leadership did nothing. Since when is the mission of the Air Force not to defend our fellow comrades and not to treat everyone equally as stated in our Constitution? Mr. D., you may be perfectly comfortable with your Air Force lying and discriminating instead of doing the job each member swore to do, to defend the constitution , but I am not comfortable with My Air Force doing this. The oath I swore and my loyalty to the Air Force won't allow me to just stand by as the Air Force's top leaders allow the Air Force to become the Christian Taliban.

Sir, we are risking our lives (my entire family regularly receives heinous death threats) to protect and defend every single military member, and you can do nothing but accuse me, my family, and more than 8,500 military members of lying! I can see no worse form of betrayal to the very service in which you spent a career. I can see no worse betrayal to the oath you swore to defend the Constitution. I can see no worse betrayal to every single one of your fellow service members.

We have done our research and we have listened to more than 8,500 military servicemen and women. You have clearly written to us without doing any of your own research and without listening to even one military member tell their story. If you'd like to do some of your own research you can read about how MRFF started in the book, With God on Our Side. Or watch the Christian Embassy video that shows a myriad of GENERAL officers in uniform during the duty day using their positions to endorse the Christian Embassy and its unfettered access to the Pentagon. Or you can find a viewing in your area of the documentary, Constantine's Sword in which my family and MRFF is prominently featured (http://constantinessword.com/). Or you can visit our website http://www.militaryreligiousfreedom.org/ and see just a few of the myriad of news stories and urgent issues and read some of the stories your fellow Air Force military members have to say. But this of course depends on what your Air Force taught you. My Air Force taught me to defend. I guess your Air Force taught you to look the other way.

Thank you for giving me the opportunity to respond to your concerns,
Amanda Weinstein
---
S.D. Responds
July 15, 2008
Dear Mrs. Weinstein,
I also appreciate your feedback along with your and your family's contribution in the service of our country.
I can see you are quite passionate about your quest, but will have to say I feel somewhat personally attacked. Had you thoroughly read my email (which I have reattached) you would have read that I challenged (but did not discount, mearly questioned) a particular comment your father made on a CNN Internet video feed. That being that the pentagon (meaning, he essentially is suggesting the entire military institution) fails to realize that there is only one religious faith. That being one of patriotism. The entire pentagon or military institution? That is truly naive to say. And if you further read my email, I pointed out an instance where a little practice of religion (the folds of the 13 flag) was not allowed. In a sense, my wish to have a ceremony at my retirement ceremony that has religious contact into it.... denied. Very much contradictory to your views of people having religion forced down their throat when not wanted. Further, I acknowledged the fact that what goes on (as you have stated) is possible. You yourself have said, over 8000. And how many people are serving at present? On the one hand you seem to illustrate a huge problem. On the other hand, well. Now are there other instances? Possibly. But here again, I did not discount that the problem could exist.
Surely you cannot discount my 24 years of service, some of which was at the USAFE command level. I have served in many types of units, from basic flight line to ground tactical air control...and special operations. I had a scope of responsibility that went from Norway to Africa extending into Russia. Me, all by my lonesome (so to speak). To suggest that I am naive about anything dealing with the USAF, Pentagon or even Congress is nothing more then an insult. And to suggest betrayal? In all my years I have never been slapped in the face so direct.
I am far from naive, never betrayed any that I served for or those that served under me. There are hundreds of members out there, which will attest to that. Attest to, I was the one who backed them up when others may very well have found a way to put them out the military door. Many of which went on to become great assets in the AF. My career stands for one that fought to ensure the safety of the nation but more importantly...to fight and ensure that the fine institution of the military is followed and not marred by those that bend the rules. That is truly where the problem lies, not in the institution itself...but in those few that officiate that institution. I used all sorts of things in my power to make differences within the AF and was able to make those changes. It took time and a lot of effort, but was achievable.
I am not "comfortable" with today's AF. Probably why I finally retired after 24 years and have several reasons.
Let me tell you why I did retire after that time, after fighting time and time again to reverse trends which I feel there are graver issues than what your institution is concentrating on.
Look at the forces today. What it was designed to do, can no longer do. The concept used to be, Active Duty fought. If wiped out, Reserve would be called up and if they got wiped out, the Guard stayed to defend America. What is it today? There is no more Reserve, they are active and overseas. As is a great percentage of the Guard. There is a blood bath coming because of this more missions with no increase to people. Our forces are eroding each and every day, many not staying long because they are burned out. Others are plagued by alcohol, domestic abuse, drugs, suicide...all on the rise as this is the only "out" for those under stress. Worse yet, deaths. In some cases because not enough folks, others because of little training. There are more deaths then ever before just by accidents simply because of being tired. This is probably the greatest problem in today's AF and the entire military.
How about how little the AF is trained? Better educated, yes. But trained? The avenue of training is Internet based, not hands on. This is because there are not enough people to do the training and that hands on training costs money. On the avenue of training, many end up going into harms way before they get fully trained...even when its web based. Why? Not enough people. A very serious problem, in my mind...ranked number 2.
Lets talk about day to day job, when not in harms way. 50% is direct job related, 50% is not. Why? No people for the jobs. When I first enlisted (1981), there were people for production superintendents, supply, safety, mobility, computers and so on. There is a huge list. Now, all those people are gone but guess what? The jobs aren't. So who does those jobs? You guessed it, it falls to the backs of the people not trained to do it. Why doesn't the mission run as smoothly as it could? Because the average day is 12-14 hours (not in a battle zone) and one wears about 10 hats. And one has to be perfect wearing all those hats. Plus, doing the real job they actually got trained in. This ranks 3 in my book.
Funding. There is a good one. In the realm of ground support equipment, best funding for ground support equipment stands at 35%. Now how in the hell are new weapon systems (such as the F22) supposed to be supported with 35% support funding? And don't get me wrong, the AF needs the F22. Does much of what the other aircraft combined can do and let's face it. The F15 is close to 40 years old, the F16 close the 30 years old. The C130 (built in the 50s) will be around until at least 2025 as will the B52 (also built in the 50s). Do you have a car 40 years old and if so, would you take it into a battle zone? Ranks 4 to me
Ever see the movie called "The Rock"? It's about a general who had enough of soldiers dying for their country and not having been acknowledged for that sacrifice. No burials, no compensation for the families. Think that is a farce? That is a cold hard fact. How many hundreds or thousands have died in this manner? This remains a huge problem in the interest of "national security". While I have no direct information on this, I know it exists. Ranked 5.
This last one is just a pet peeve and really isn't on my scope. Officer verses enlisted. Who better knows what "really" goes on within the trenches, officer or enlisted? Unlike back in the old days, our enlisted force is highly educated. In fact, one will NOT get promoted much higher than E-7 in the AF unless they have a college degree. Much of the senior enlisted have degrees and serve in positions that equal officer rank. However, a O-1 with 90 days OTS makes more then a 15 year MSgt. Where is the justice in that? I worked 16 hours a day at HQ and probably another 3 when I reached home. Unlike my bosses (Col/Gen), I did not have an executive officer, a second in command, a secretary....and so on. Yet my scope was just as large, doing it all alone. Funny thing is, I would also get tasked to do the officers itinerary, travel arrangements.... I even had to write congratulatory letters for them on their behalf. I got paid what again? Oh yea, enlisted rank pay even though.... well. And in the interests in justice, why do officers get opportunities to "retire" when something is prosecutable under the UCMJ when the enlisted gets one choice...court martial? Here again, another delimma that exists within the AF.
Do I think the AF is perfect? No. Do I think there are issues such as your organization attacks? Yes. But I will tell you this, first things first. And while this issue of religious freedom seems to be an issue as you have stated, YOU would be naive to suggest that it is the greatest issue that plagues the military today. Each day our brothers and sisters are dying. More will die unless this "more with less" attitude changes. And while I share your overall point, that there are "issues" or problems within the military, I myself would rather concentrate on the larger problem first. What you have stated sounds like it causes issues in promotion, are career enders (for officers anyway) and can cause people to get forced out. What I have stated, the problems I have seen and still...will and does.....get people killed.
You had no right to attack my integrity. These comments of naive, betrayal, looking the other way ? I certainly did not do that with your institution. And my Air Force did teach me to defend. My career stands for that. Does yours? Or did you "bail out" verses risking your rank and career for your beliefs? I myself consistantly risked my rank and career, is probably one of the reasons I myself got stagnated at a rank. The only thing I know about you is you were in the military, and that your father served 10 years active. No offense, but I think my 24 years as an enlisted AF aircraft systems mechanic (to include all the other special duties) better qualifies me to talk about the AF then most people. Especially in light of that I retired not long ago. But I guess your Air Force taught you to concentrate on one small issue at at time, not tackle the greater issues. Thats ok though, it is what I came to expect from some of the officers I served with in my time. Taking a ant, magnifying it under a thousand power magnifying glass while ignoring the big elephant which exists. Why would you be any different?
I wish you and your institution luck in reversing what you all feel as a serious trend. I am quite sure this issue with the army specialist and his atheist issue will get great attention. It does have the attention of the media.
Regards,
S.D., MSgt, USAF Retired.
---
Amanda Weinstein's
Powerful Response to S.D.
July 16, 2008
Dear Mr. D.,

I am not sure how you can feel personally attacked when you sir are the one who first reached out to us to attack our cause, every service member we represent, and us. I merely defended our cause, every service member we represent, and myself by pointing out the disgrace of your ineptitude regarding this subject, our military, and our constitution. I will never apologize for defending the constitution, so please look elsewhere if that is what you are looking for.

You have completely misunderstood what my father stated and have further misquoted him. What my father said was that when you are in the military in uniform during the tax payer funded duty day, the only religion you practice is that of patriotism and your only bible/Torah/Quran is the constitution....When military members stand together in uniform we are one united service and a division of the government which constitutionally may not endorse any religion. At home not in uniform and not during the tax payer funded duty day, there may be as many religions as there are members of the military.

I completely agree that military members should be able to choose what they say and the various rituals they would like to have at THEIR retirement and promotion ceremonies, HOWEVER most if not all retirement ceremonies and promotion ceremonies are routinely mandatory events for the entire unit, held during the tax payer funded duty day, and are funded using taxpayer dollars. It is not YOUR retirement ceremony; it is the AIR FORCE's retirement ceremony for you. There is a difference. At the AIR FORCE's retirement ceremony for you and other such mandatory military events sponsored and funded by US tax dollars it is completely inappropriate to have any religious or denominational event. Therefore, religious events should not take place during the duty day, at a mandatory event, within the unit but at your own time at your own place, using your own money... as per the constitution. Your example of your retirement ceremony conveniently gives us yet another example of when you sir wanted to cram your religion down the throats of every service member of your unit. Let me personally thank you for providing us with yet another example of our military servicemen and specifically Air Force servicemen attempting to unconstitutionally cram their religion down everyone's throat. We have added it to our exorbitantly long list. Thank you.

Only 8,000 out of how many? Try again sir. It is NOW nearly 9,000 and still counting. Now please tell me the number of soldiers that need to be spiritually raped before we decide as a society that this is wrong (even though our forefathers predetermined this was wrong hundreds of years ago through our beautiful prescient constitution). Let me put this in a way that you and everyone can understand. How many women need to be raped before we decide this is wrong? Before you have to expel too much brain power to think about the answer to that question let me just give you the answer which I am sure you can count to, but yet might still be surprising. The answer is not even 1 but 0!!! 0....0.....0...0...0.0000000!. Even if not one woman was ever raped the act itself is still wrong. But even one woman being raped is one woman too many. The same logic works for our cause. The unwanted spiritual rape of our military servicemen and women is constitutionally, ethically, and morally wrong. We don't need even one soldier to come forward to understand that it is wrong. But even if just one soldier came forward, it would be one too many. As the first woman to serve on the supreme court said, "We don't count heads before enforcing the first amendment". Even if only one soldier had the intestinal fortitude (that most do not) to come forward, we would still have a problem. But we don't have one military member that came forward. We have now nearly 9,000 times that number.

You have one thing right, you know nothing about my career or any of my family's careers and I will for now ignore most of your ill-tempered and irrelevant rant against me and my family... but I can tell you my family has well over 130 years of combined years of service in every combat engagement from World War I to the current Global War on Terror. But all of that doesn't matter. I don't need one nanosecond of military time in service to know that religious discrimination is wrong. If I was the only member of my family to ever be in the military and I had only been in the military for 1 nanosecond and saw only 1 act of religious discrimination then that is more than enough evidence to know it is wrong. I knew it was wrong before I even rose my right hand to swear to defend the constitution. So I am completely baffled how with 24 years of service and multiple times repeating that oath you still can't figure out that it is just plain wrong. You didn't swear an oath to make sure the Air Force had the shiniest new planes, you didn't swear an oath to make sure you stayed physically fit, you didn't swear an oath to make sure every nut and bolt was properly screwed on an airplane BUT you DID swear an oath word for word to defend the constitution.

We would love for our military leadership to focus on just one of the problems you stated. We have found that instead of focusing on the problems facing today's Air Force and today's military they have clearly stated on the previously mentioned Christian Embassy video posted on the internet for every member of the human race to see that our military leaders are sitting in the pentagon praying about all of these problems and merely waiting around for an answer from God or the Christian Embassy rather than fixing these problems themselves. They REFUSE to think their way out of the problems you stated and have chosen instead to pray their way out of these problems. AND The officers who appeared in this video were later promoted. One received another star and became commandant of cadets at West Point and then Commander of the 25th Infantry Division. Another was promoted to Col. Yet another became acting Secretary of the Air Force and is now the Secretary of the Army. Maybe if our organization can stop these leaders throughout the pentagon from spending so much of their tax payer funded duty day in bible studies with the Christian Embassy, these leaders can begin to fix these problems or better yet, be replaced by new leaders who will.

Although I cannot disagree with many of the problems you stated, there is but one enormous problem with the importance you have placed on all of these problems. There is ONE oath every Air Force service member must swear by, which is to defend the constitution (period). You don't swear to have the biggest fastest newest planes or to have the most service members or even to work long hours or support your troops...You do swear to defend the constitution. If our Air Force is itself breaking the constitution then it is clearly not doing the ONE mission every member in uniform or not swore to do and there is no more important problem than that. What if the US Postal service decided it was going to stop delivering mail? Would you still argue they need the newest delivery trucks out there? What if even Starbucks COFFEE decided it was going to stop serving COFFEE? Would you still demand the store stock the freshest coffee beans out there? The Air Force has decided (as it publicly stated to all US citizens in the New York Times) that it was going to stop defending the constitution and begin evangelizing all of those it deemed unchurched!!! What is the point of arguing about the age of our planes when the Air Force refuses to do what it was established to do, defend the constitution (PERIOD....EXCLAMATION)!

How can you argue that there is a greater issue in the Air Force? This is a national security threat to our country, our military, and especially every single American that is over in Iraq or Afghanistan right now... There are marines over there passing out coins to Iraqi citizens at military checkpoints... There are soldiers taking Arabic translations of the bible with them to hand out to Iraqis... There are organizations trying to send over video games where US soldiers must either convert people to Christianity or kill them.... Do you really think Al Qaeda and the Taliban don't know about all of this? Do really think there is not one member of the Taliban that received a coin or a bible from a soldier over there? This only verifies the Taliban's strong belief that American soldiers are nothing more than modern day crusaders (try Googleing the crusades for a second or two)... Don't you get it? This emboldens the very people that have snipers pointed at our fellow servicemen and women? How can there be a bigger betrayal to those servicemen than to allow violations of our constitution to put their lives in even greater danger than they already are?

Like it or not, we label a person as a rapist based on a few minutes of time when he committed this heinous act. We don't deny that he is a rapist because he was not raping someone during the other 24 years of his life. You may have spent 24 years in the Air Force not betraying a single member of military service, but in the few moments you took to write both of your emails you betrayed every single member that has ever served in the military and you betrayed the very document you swore to defend not to mention the country for which this document was written.

You saw the media report one story out of nearly 9,000. And that is merely 9,000 out of many many more that are too scared to come forward for fear of the type of retribution that I and so many more of us have received.

Let me ask you some final questions. Do you happen to be white? Do you happen to be male? Do you happen to be a Christian? If the answer is yes to any of the above questions then you pretty much by definition would be the least likely person to recognize when religious discrimination is taking place and when you yourself are doing the discriminating as you attempted to do with the AIR FORCE's retirement ceremony for you. I'm not sure it takes a college education or an officer to figure that one out, but maybe you can prove me wrong on that one.

Amanda Weinstein
---
Donation in Honor of My Father's Birthday
July 16, 2008
Dear Military Religious Freedom Foundation:
This message is sent to notify you that the tax-deductible donation I made
this morning is given in honor of my father's 73rd birthday today.
My father, D.B., is a graduate of the Monterey, CA military
language school and served in the U.S. Air Force in the 6913th RSM from
1958-1961 (for information about the 6913th RSM, please visit
http://www.6913th.org).
When I was a young child, my father took our family to visit the campus of
the Air Force Academy, where I called the modernist chapel "the church
with too many steeples." Unfortunately, as I have learned from the MRFF,
there are some at the Air Force Academy who, allegorically speaking, want
to reduce the steeples to one: that of fundamentalist Christianity, which
is at the very least antithetical to the First Amendment of the U.S.
Constitution and at most like an "American Taliban."
Thank you for defending those in the U.S. military who honor not only the
flag, but more importantly, the freedom it is meant to represent.
Sincerely yours,

R.B.
---
SUPPORT MRFF
As we continue to fight in the courts, the media,
and in the minds and hearts of our fellow citizens,
we need your ongoing support.
Make a secure donation of $25 or more.
Both Click and Pledge and PayPal accept most major credit cards. PayPal account not required for donation.

Your generous tax deductible pledge will help
protect religious freedom in America.

---
Become a MRFF Friend!


Click above to add us!
---