Military Times Covers Rep. Turner's NDAA Amendment Making Contact with MRFF Illegal for Military; MRFF Supporters Mobilize — With New Video from Mikey Weinstein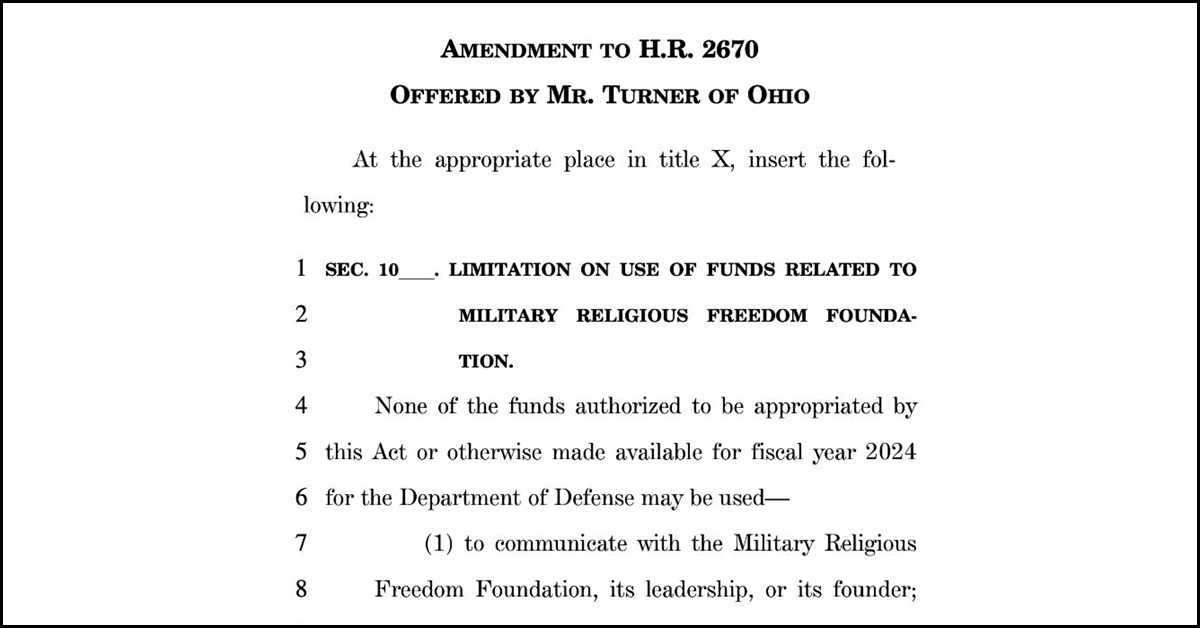 Christian nationalist GOP Congressman Mike Turner of Ohio, has introduced an amendment to the National Defense Authorization Act (NDAA) for FY 2024 designed to shut MRFF down. Turner's amendment, PASSED last week by the GOP-led House Armed Services Committee, would make it ILLEGAL for Department of Defense personnel to even communicate with MRFF!
If this amendment remains in the final bill, it will become LAW, specifically it will become part of Title 10 of the U.S. Code, also known as the Uniform Code of Military Justice (UCMJ). This means that if a military commander even responds to an email from MRFF, or makes any decision as a result of being contacted by MRFF, that commander can be charged with violating the UCMJ and potentially face a court-martial!
Recent Posts
December 6, 2023

|

No comments

December 5, 2023

|

2 comments

December 5, 2023

|

No comments

December 2, 2023

|

1 comment