Response from MRFF Advisory Board Member James Currie to Detractor who Claims MRFF is Anti-Jesus – "Jesus chocolate brownies"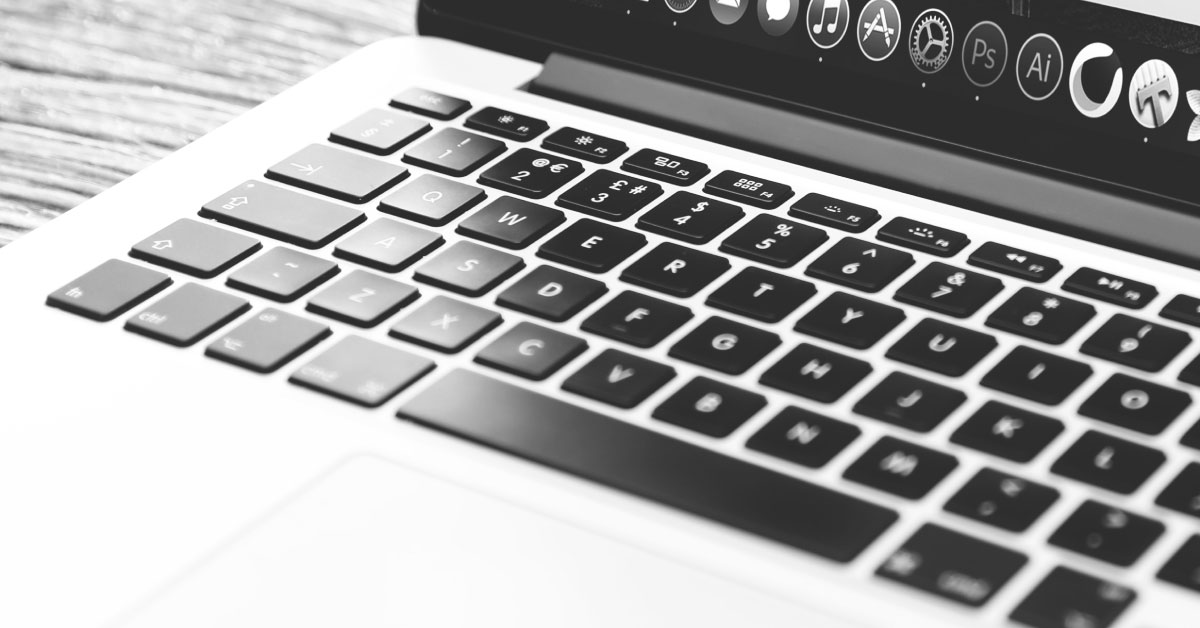 From: [name withheld]
Subject: Jesus chocolate brownies
Date: June 21, 2022 at 4:03:35 PM MDT
To: Information Weinstein <[email protected]>
Hey to Mikey Weinstein & the MRFF:
You anti-Jesus haters have nothing better to do than to go after a caring Christian military officer trying to make sure his troops won't burn in hell?
I pray that the next food you all eat gets caught in your damn leftist throats and you all just choke your precious selves to death.
Don't be surprised when you wake up in flames with Satan as your forever babysitter.
Oh and fuck Mikey Weinstein and all of you damn commie sympathizers.
Your all jews which is to be expected.
/S/
A firearm owner (many) and a Christian and a veteran.
---
Response from MRFF Supporter
Dear /S/: Really? Are you and your allegedly Christian ilk so stupid that you have no knowledge of the Uniformed Code of Military Justice (UCMJ) and the regs that forbid proselytizing subordinates? In this "brownie" incident, Mikey needed do no more than make this errant Major's commander aware of what this person was doing to stop cold what is clearly against regulations from continuing and to have this person censored lest this behavior appear to be sanctioned as in any way appropriate. You people will stop at nothing, commit any act and display all the bigotry necessary to carry out your "Convert or Burn" campaign. Heaven help the United States military and the country itself if you succeed! Do the country a favor. Cease and desist all your unfounded, ill conceived, fear driven, Jesus denying activities before you get yourselves into very, very serious trouble. You now stand at the edge of that cliff with your hate speech and your veiled threats. Wake up! Get a life! And try to learn something about the Christianity you claim to represent because you couldn't be further from Jesus' message of love, kindness, compassion and peace.
(name withheld)
---
Response from MRFF Advisory Board Member James Currie
Dear Fight for USA:
The Military Religious Freedom Foundation (MRFF) has asked me to respond to your recent email attack on the organization. I'm glad to do so, though I confess that it is a dilemma for me as to where to begin.
Is it the not-so-veiled threat of violence contained in the phrase, "a firearm owner (many)"? Perhaps you expect MRFF, its staff, and its supporters to quake at the thought of such an imbecilic individual coming after them with their guns. Most of us are also veterans, and I suspect that someone like you would back down pretty quickly if you were stood up to by veterans who actually understand the Constitution we all pledged to support and defend.
Or maybe it is your anti-Semitism, which puts you in the same category as the heinous Nazis, whom many of our fathers fought against during World War II. My dad was a B-17 bomber pilot whose aircraft was shot down on a raid against the oilfields and refineries of Ploesti, Romania. He was a true hero. Someone like you who claims to be a veteran could not possibly understand what it means to defend our great country "against all enemies, foreign and domestic." Indeed, by your words and threats you establish yourself as one of those enemies whom true patriots oppose and fight against.
Or, perhaps it would be appropriate to address your defense of an equally-clueless military officer who believes it his duty to bully and convert his subordinates into embracing his own particular brand of religion, despite clear prohibitions in military regulations—which are simply interpreting our Constitution—against doing so. Men like the two of you are the very reason our Founders were wise enough to include in the First Amendment to our Constitution a prohibition against mixing church and state.
Your gratuitous and absurd accusation that Mikey Weinstein is a "commie sympathizer" simply demonstrates that you don't even understand communism. I would attempt to explain to you just why your accusation is so ridiculous, but I have run out of three-letter words, and I fear that anything of greater length would be beyond your power of understanding.
So, Mr. Fight for USA, do you have anything to say for yourself now? I know that this responding email will not reach you, as you have used a fake email address, as do almost all of the cretins who write in with absurd accusations and diatribes like yours. You may claim to be a Christian, but you bear no resemblance to the real Christians I have known. You also claim to be a veteran, and my guess on that one is that you went to an Army-Navy store and bought some used military uniforms and you play dress-up soldier sometimes. Real veterans and real Christians would never send anything as scurrilous as your instant email.
Col. James Currie, USA (Ret.)
Board of Advisors, Military Religious Freedom Foundation
---
Response from MRFF Board Member John Compere
Your anonymous, acrimonious & asinine anti-Semitic, anti-American & anti-Christian attack against fellow Americans you do not even know reflects only on yourself & reveals only your hate-filled hypocrisy & contemptible cowardice lacking the courage & conviction to provide correct identity.
American military officers who are not chaplains are required to undertake & fulfill the military duties assigned them which do not include imposing their private religious beliefs on fellow military personnel during military duty in violation of Armed Forces regulations, Department of Defense directives, American law & the US Constitution. Any military officer who wants to preach religion to the troops must qualify for & transfer to the chaplain corps. If you are really a veteran, you should know military chapels are available for religious worship & military chaplains are available for religious instruction.
"Religious controversies are always productive of more acrimony and irreconcilable hatreds than those which spring from any other source." – 1st President & Commander-in-Chief GEORGE WASHINGTON (public letter, June 22, 1792).
Brigadier General John Compere, US Army (Retired)Disabled American Veteran (Vietnam Era)Board Member, Military Religious Freedom Foundation (85% Christians)
---
Response from MRFF Supporter
Dear "Firearm owner (many) and a Christian and a veteran" –
You might think, after all this time, that I wouldn't continue to be surprised by the hateful babble of individuals who claim to be Christians…. and yet here I am, gobsmacked once again. The thing is, I'm a Christian – lifelong, active, and devout. And yet, I can't think of any Christian that I've ever known who would spout anything close to your anti-Semitic, nasty, frankly un-Christian rantings. It's truly a pity that you have been unable to find the love, mercy, and peace that our Lord offers. As well, I'm left with the suspicion that you are probably not open to learning any actual facts about the MRFF and why our mission is so vital. Still, I'll give it a shot.
The MRFF's sole focus, as described in our Mission Statement, is to advocate for military members, "ensuring that all members of the United States Armed Forces fully receive the Constitutional guarantees of religious freedom to which they and all Americans are entitled by virtue of the Establishment Clause of the First Amendment." That means just what it says — ALL members. Christian and non-Christian, religious and non-religious, believer and non-believer. Simply put, the MRFF is not "anti-Jesus" specifically, nor are we anti-religion generally. Rather, we oppose ANY inappropriate action by any military leader that emphasizes one religious belief (including non-belief) over any other religious belief (including non-belief). You would do well to note that we oppose ACTIONS, not beliefs. It's really that simple.
So yeah, the "Jesus brownie" situation represents, without question, an entirely inappropriate action by a military leader. Unfortunately, it's just the latest example of the misguided work of a small segment of Christian zealots who believe that the U.S. government should be an explicitly Christian institution, and that the U.S. military should be an explicitly Christian force. Moreover, they believe it is their God-given right to promote their dogma anytime, anywhere, to anyone. As a Christian myself, I can understand their passion, but I cannot understand why anyone who has sworn to uphold our Constitution would trample on it so badly… and I certainly cannot stand silent while they do it.
Peace,
(name withheld)
Christian, Veteran, MRFF Supporter
---
Response from MRFF Advisory Board Member Mike Farrell
Dear firearm owner, Christian, veteran and Idiot,
You and your know-nothing friends make my ass tired. Tough-talking brainless guys who bragabout their guns and spew hateful anit-Semitic garbage while pretending to be Christians are the very antithesis (that means opposite, idiot) of what Jesus taught. If you want to be a hater that's on you, but don't pretend you're speaking for or representing in any way the teachings of Christ when you spread your painfully stuipid nonsense.
The "caring; Christian military officer" you're so worried about stepped across the line. He, like you, didn't have the brains to understand that our government and our military have no business promoting a religious belief system.
If that's too much for you to understand, which I assume it is, maybe you'll feel better if you go outside and shoot something. In the meantime, leave the complicated stuff to those who have the brains to deal with it.
Mike Farrell (MRFF Board of Advisors)
---
Recent Posts
March 21, 2023

|

No comments

March 20, 2023

|

No comments